Your Lodge in Oasy
Sixteen luxury lodges, 14 Lodge Double and 2 Lodge Double Twin, have been designed and built to engender continuity between the internal and external spaces.
Outside, large windows and a veranda let natural light flood in. Inside, with all the comforts and amenities you would expect of a luxury hotel, each and every detail is in keeping with the natural materials that surrounds us.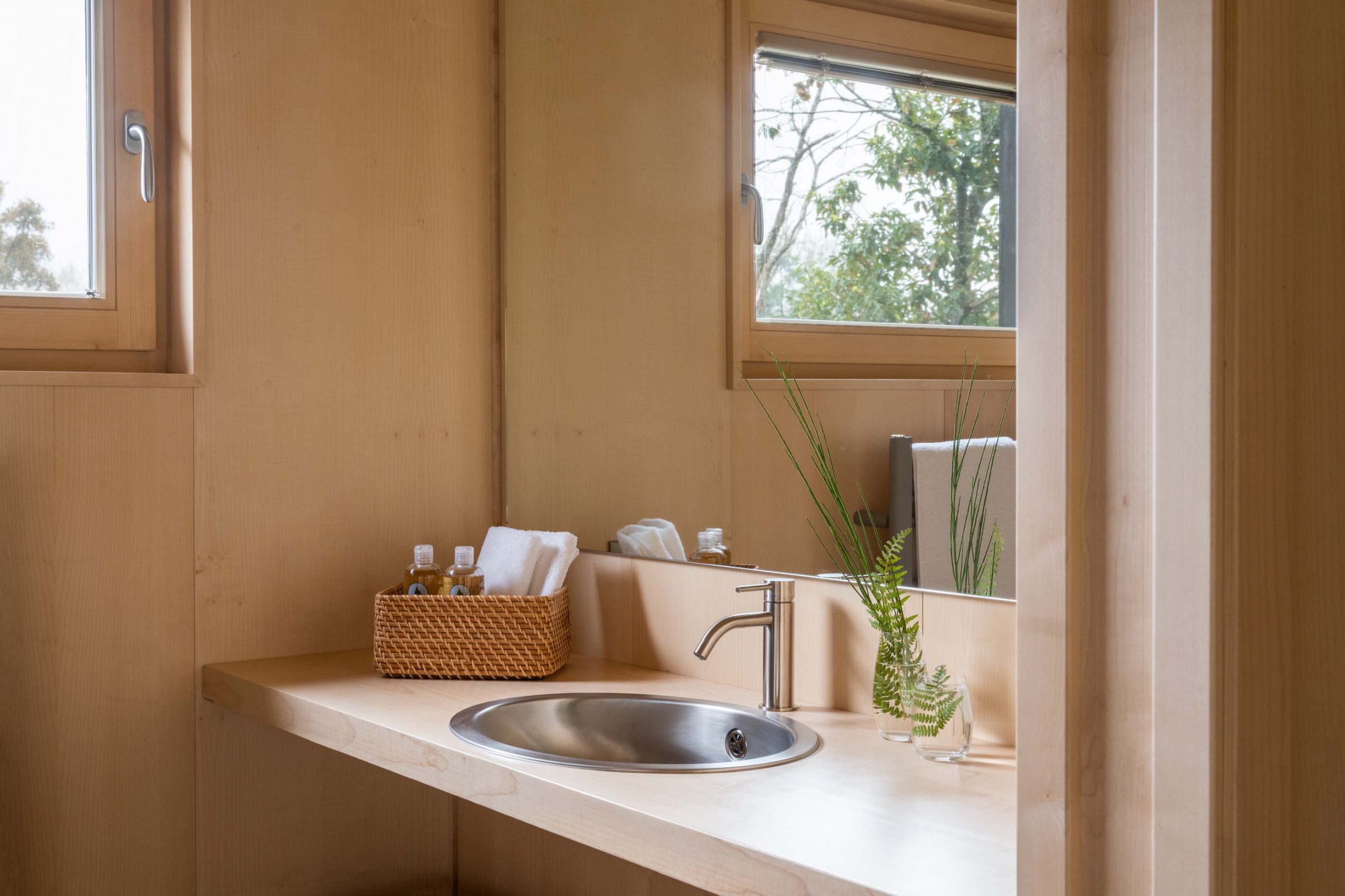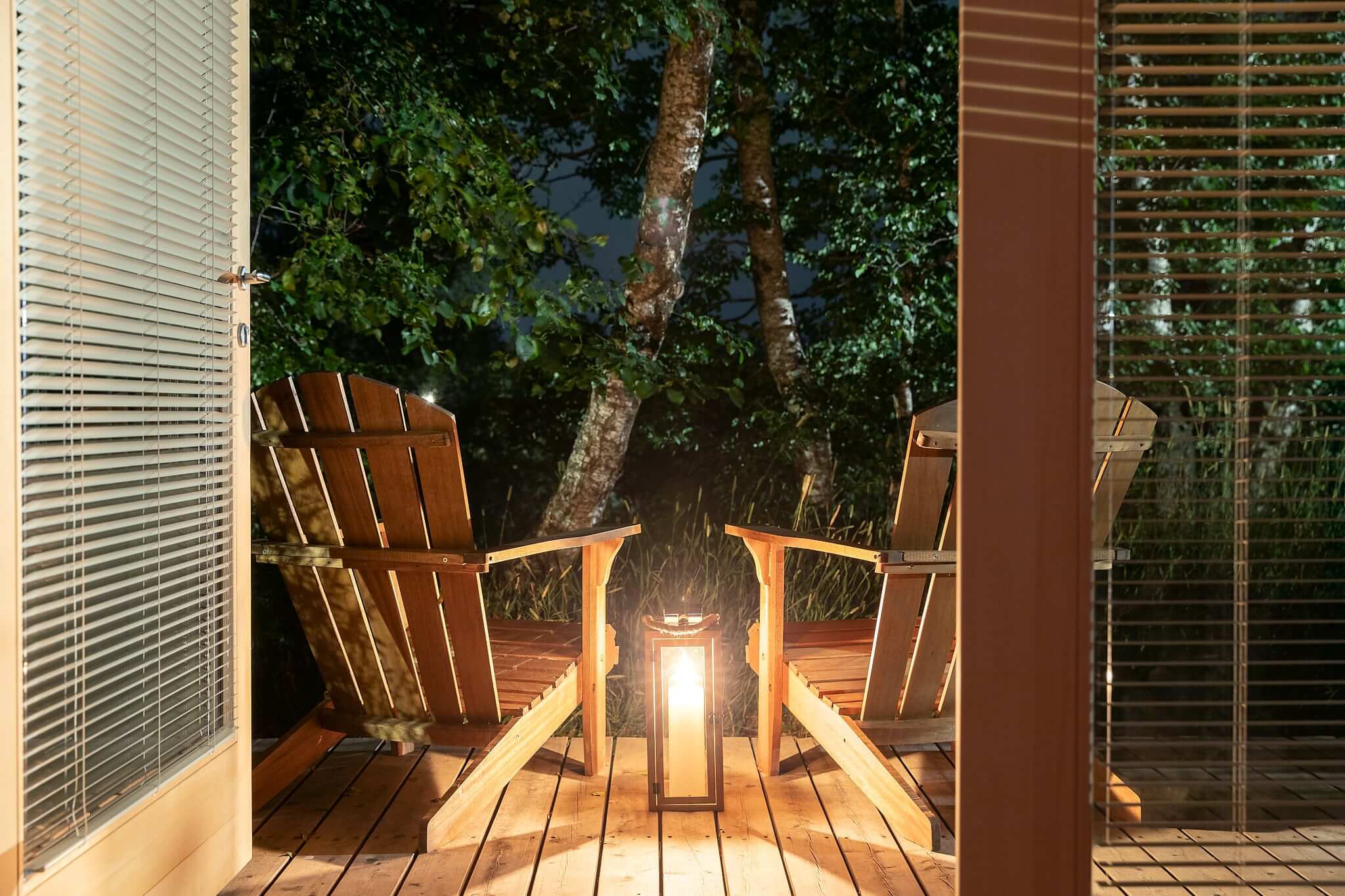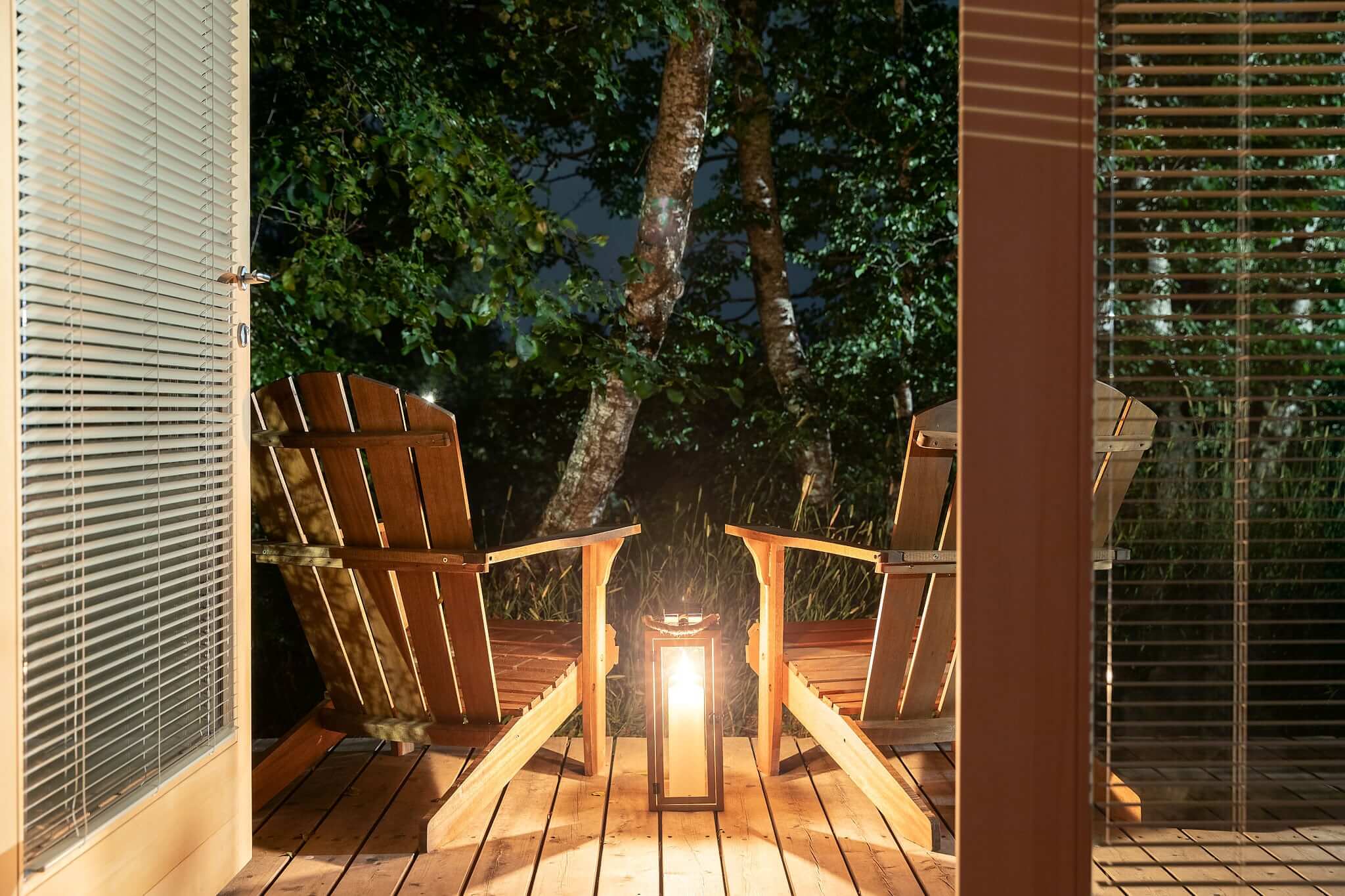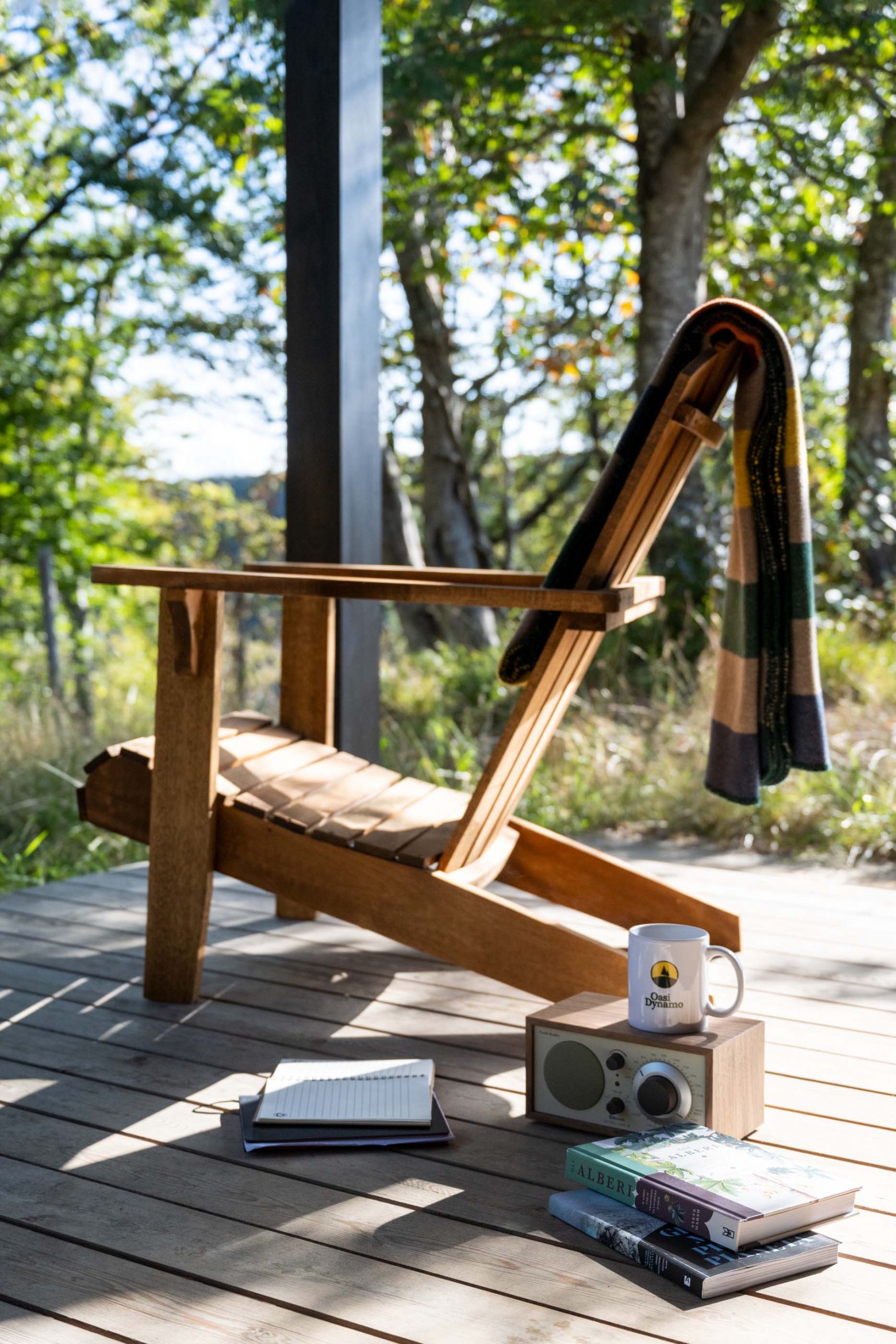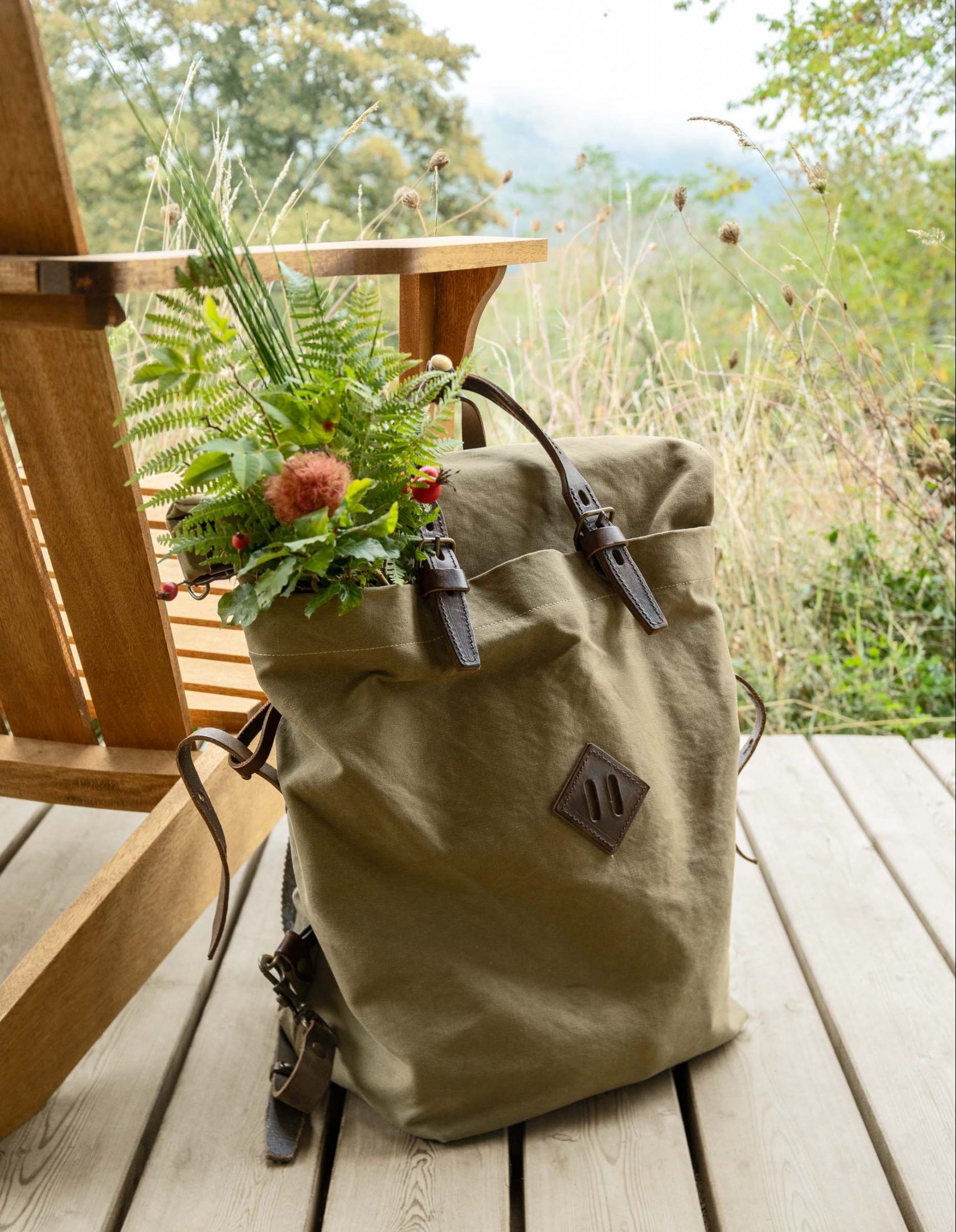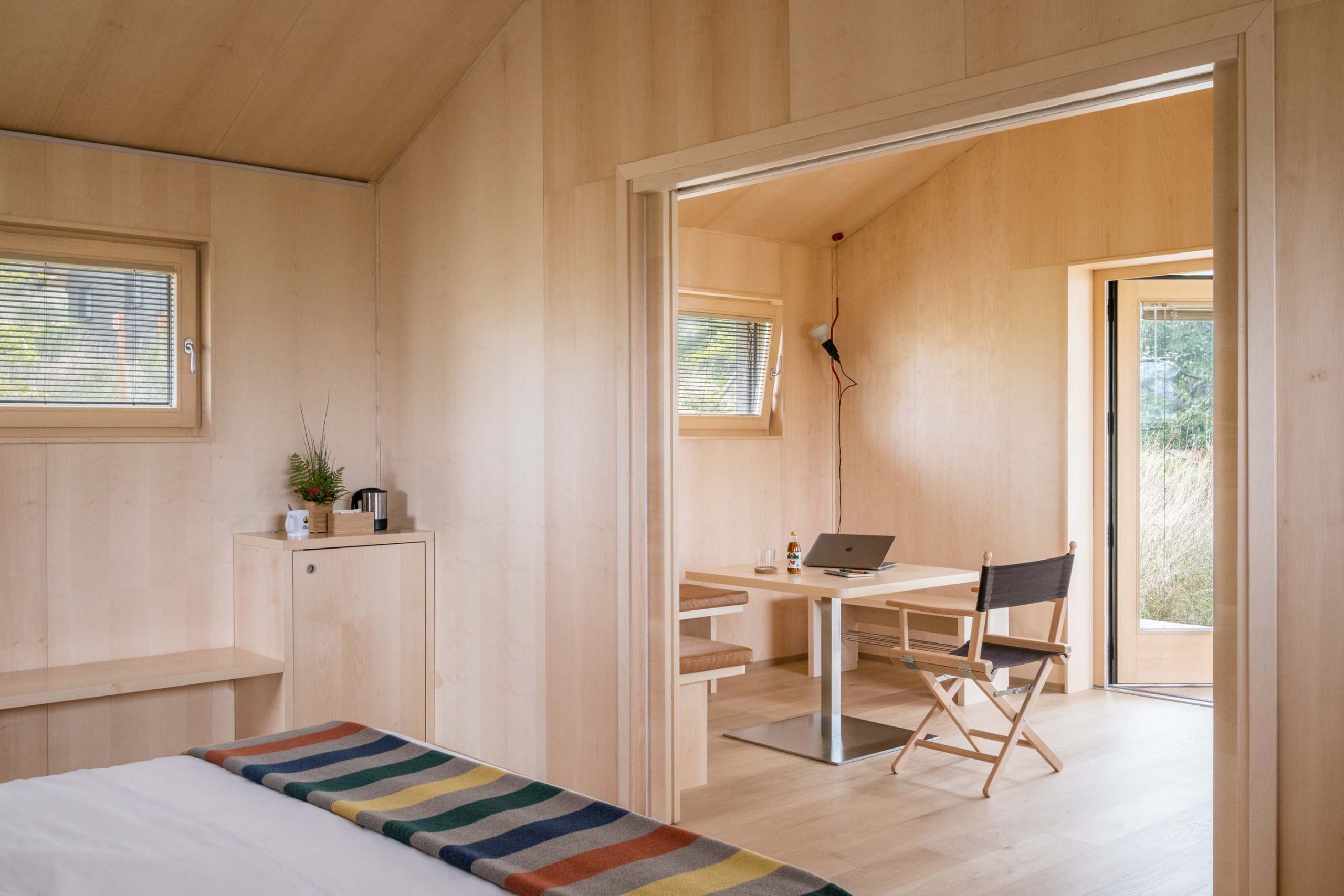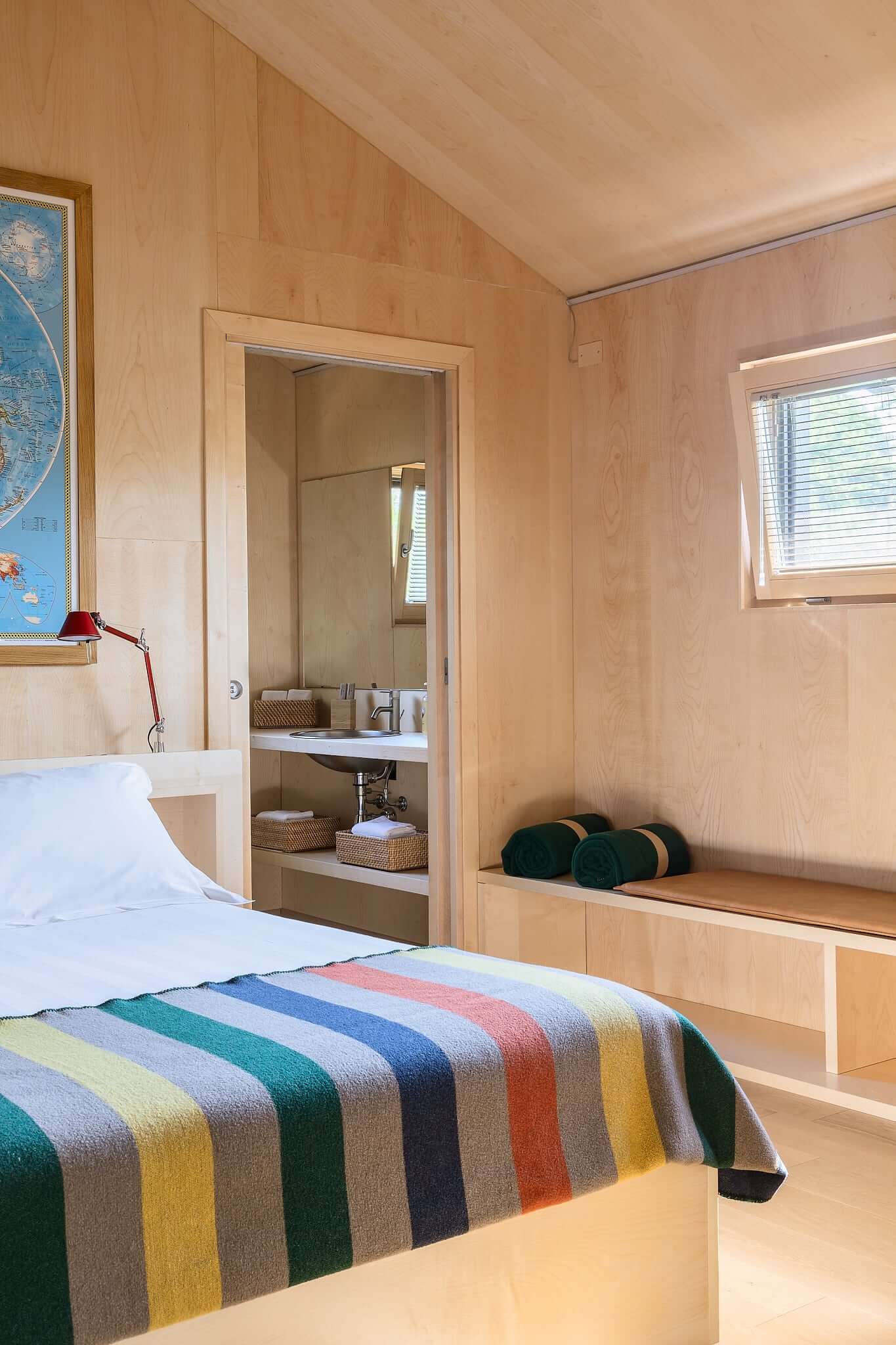 Entering your lodge, you will feel welcomed as in a nest in unspoiled nature. Built in harmony with the biodiversity, you will enjoy all the comforts, surrounded by precious materials and design. Outside your lodge a private terrace and your e-bikes always ready for new adventures.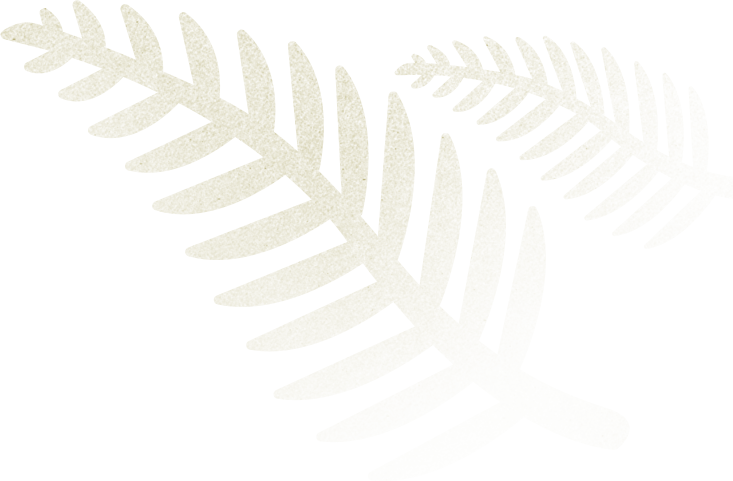 Lodge double
64 square meters inside, 1,000 hectares outside

LIVING ROOM WITH 1 SOFA-BED AND TABLE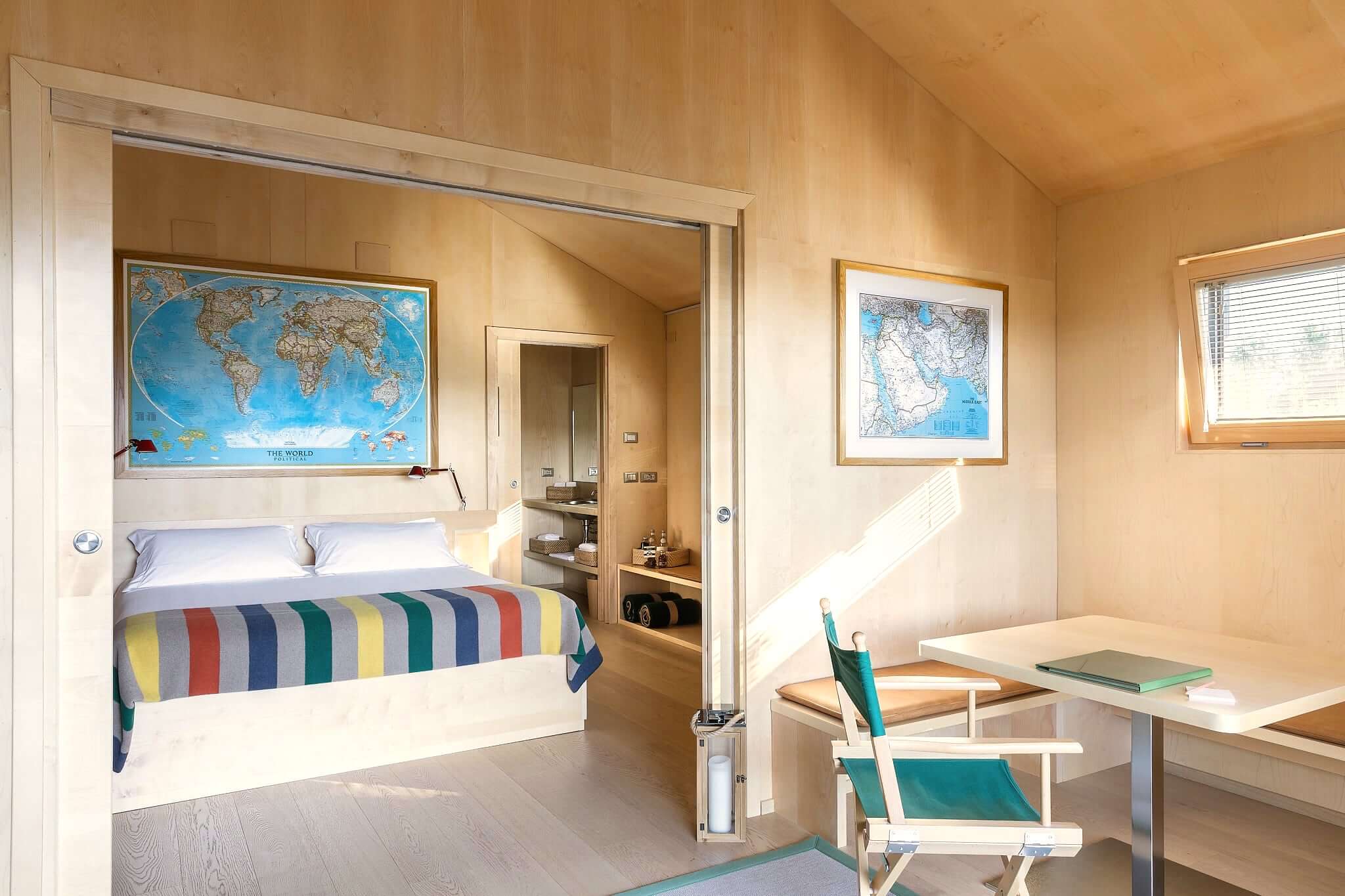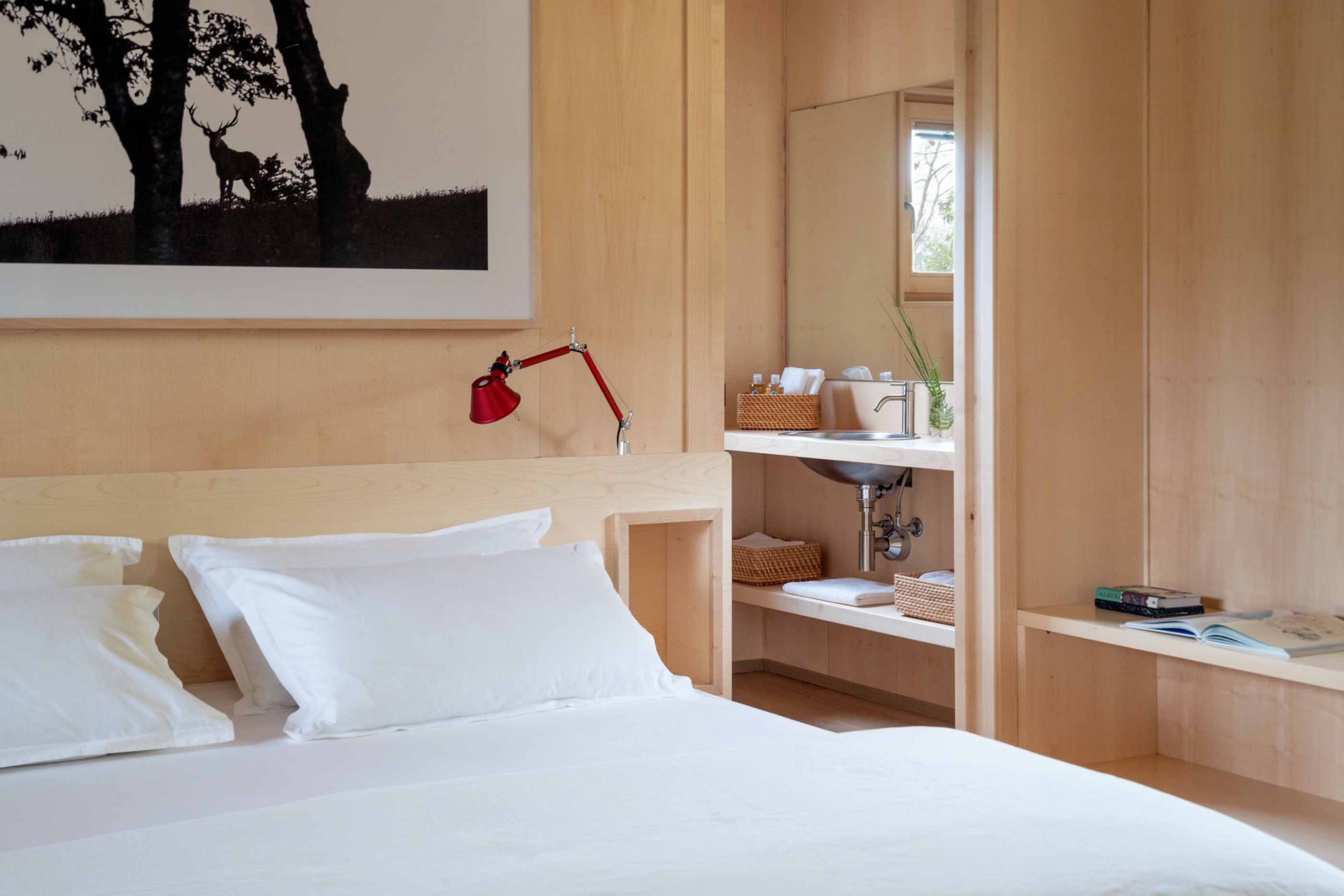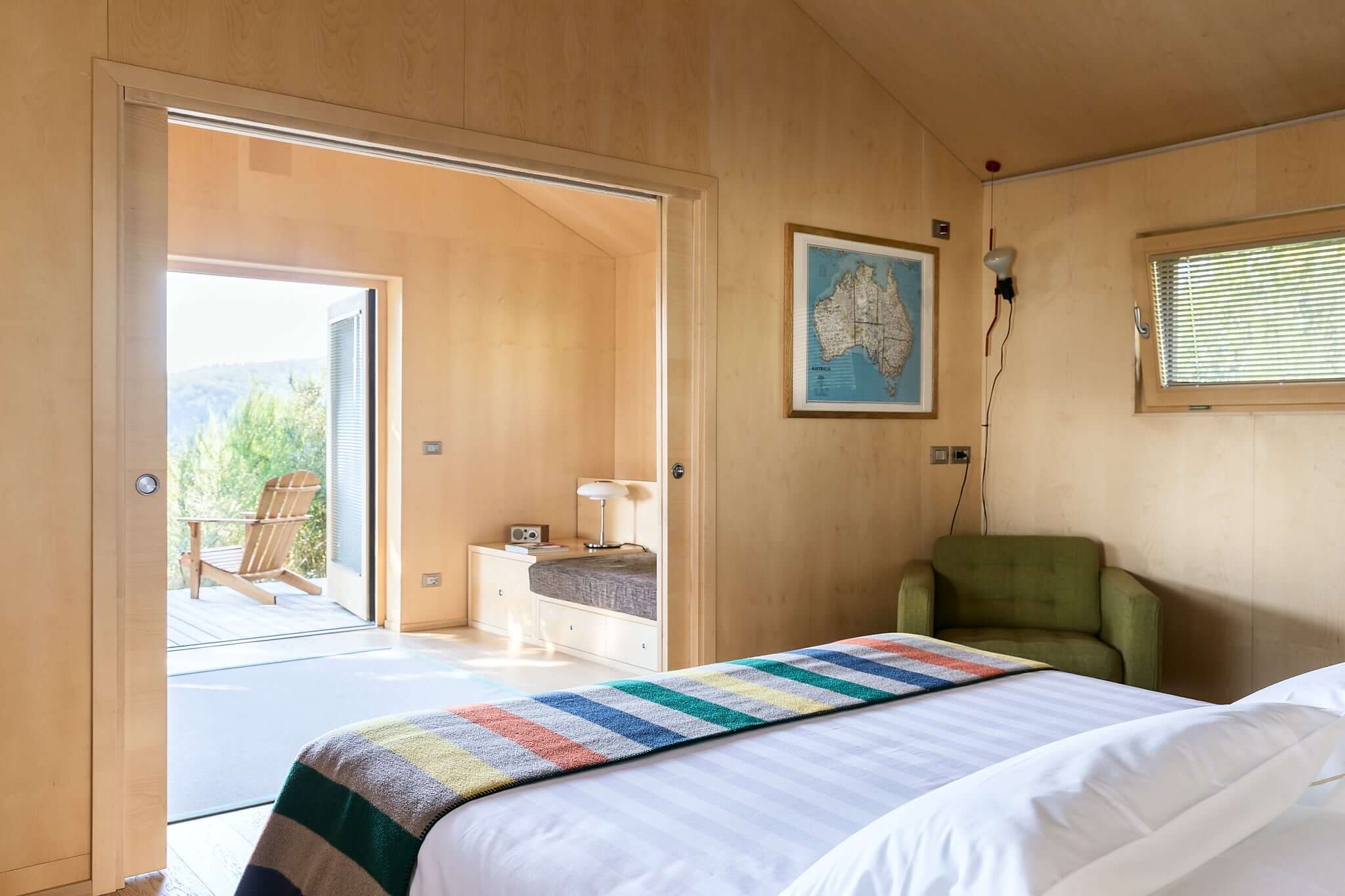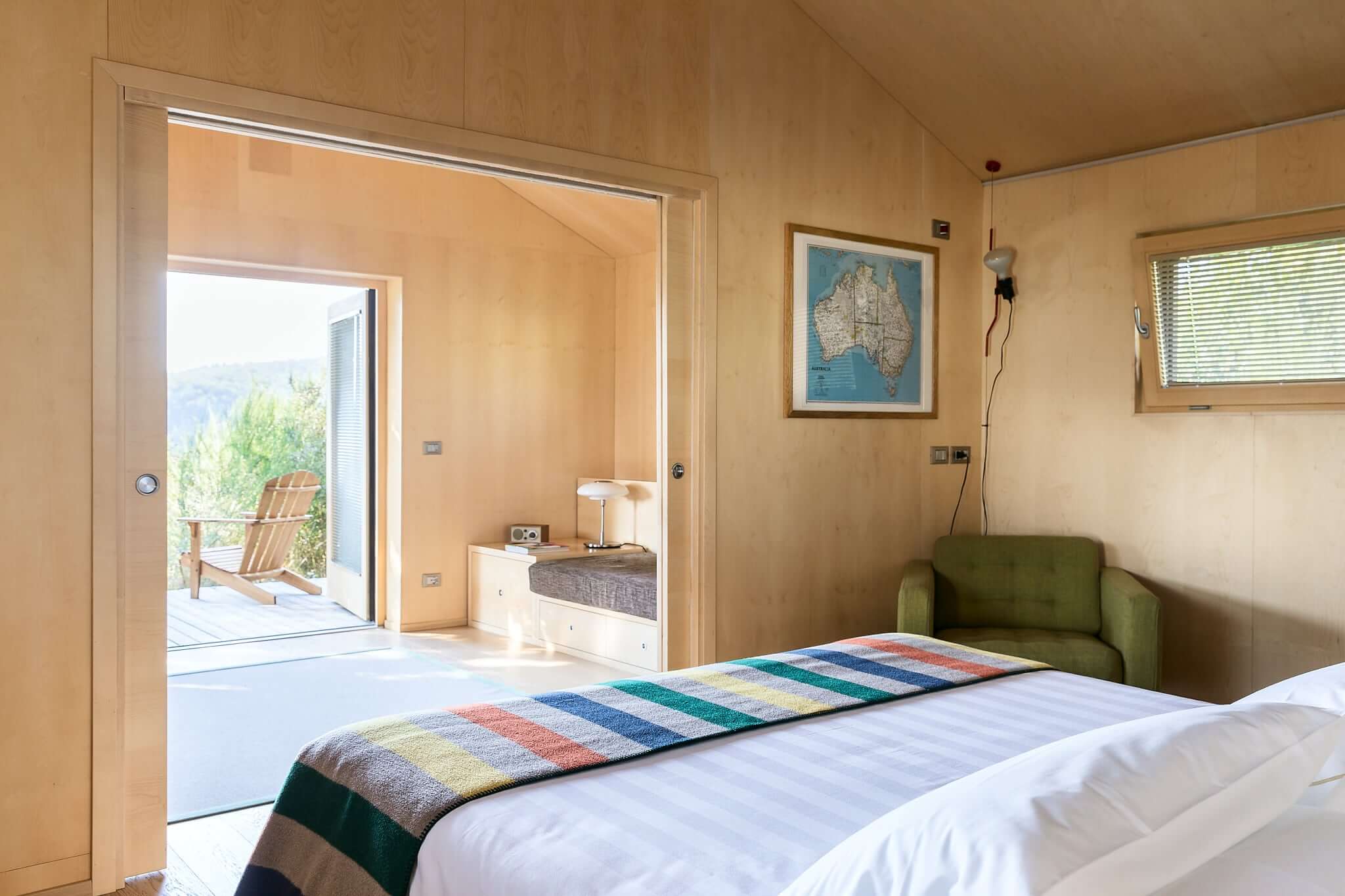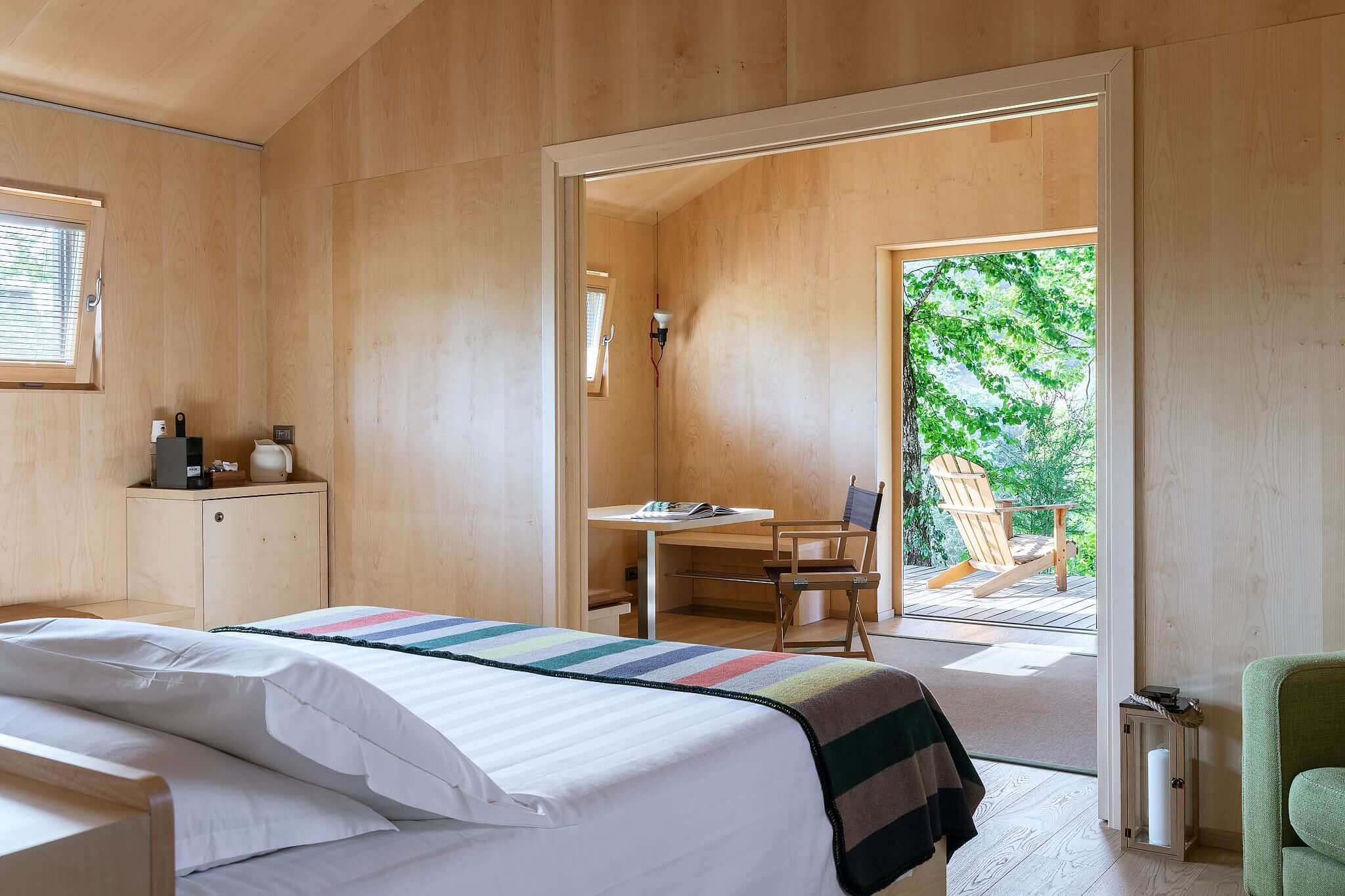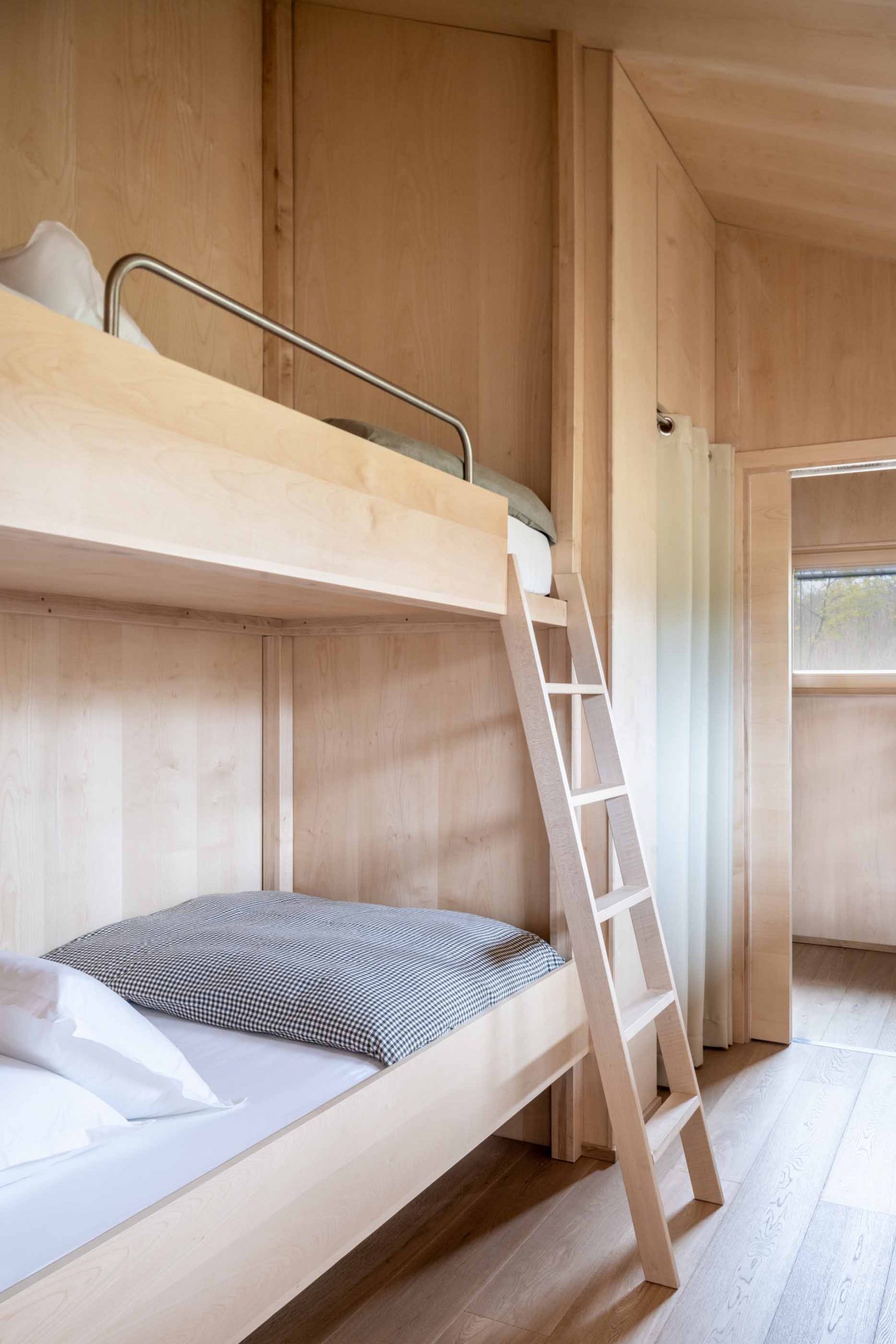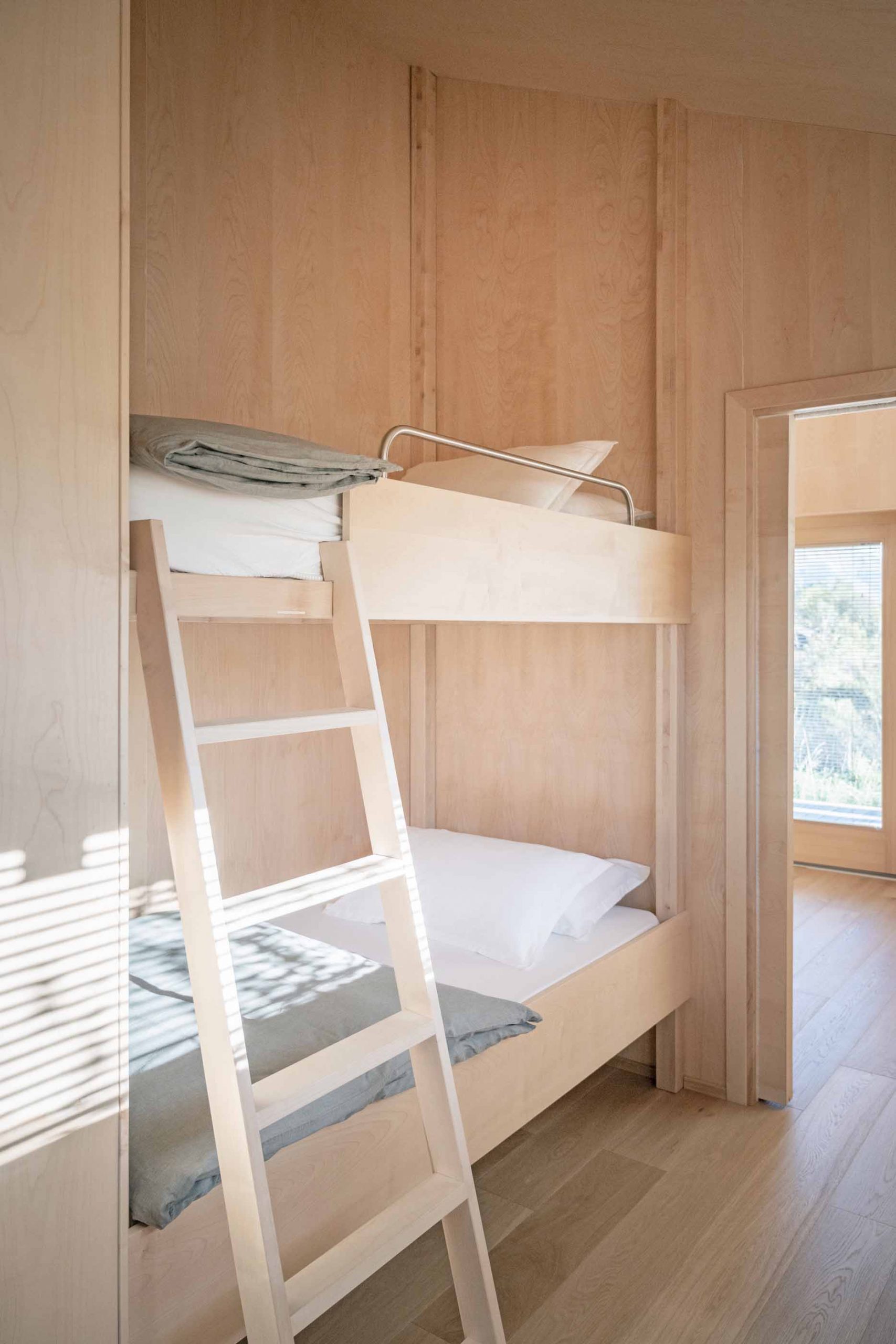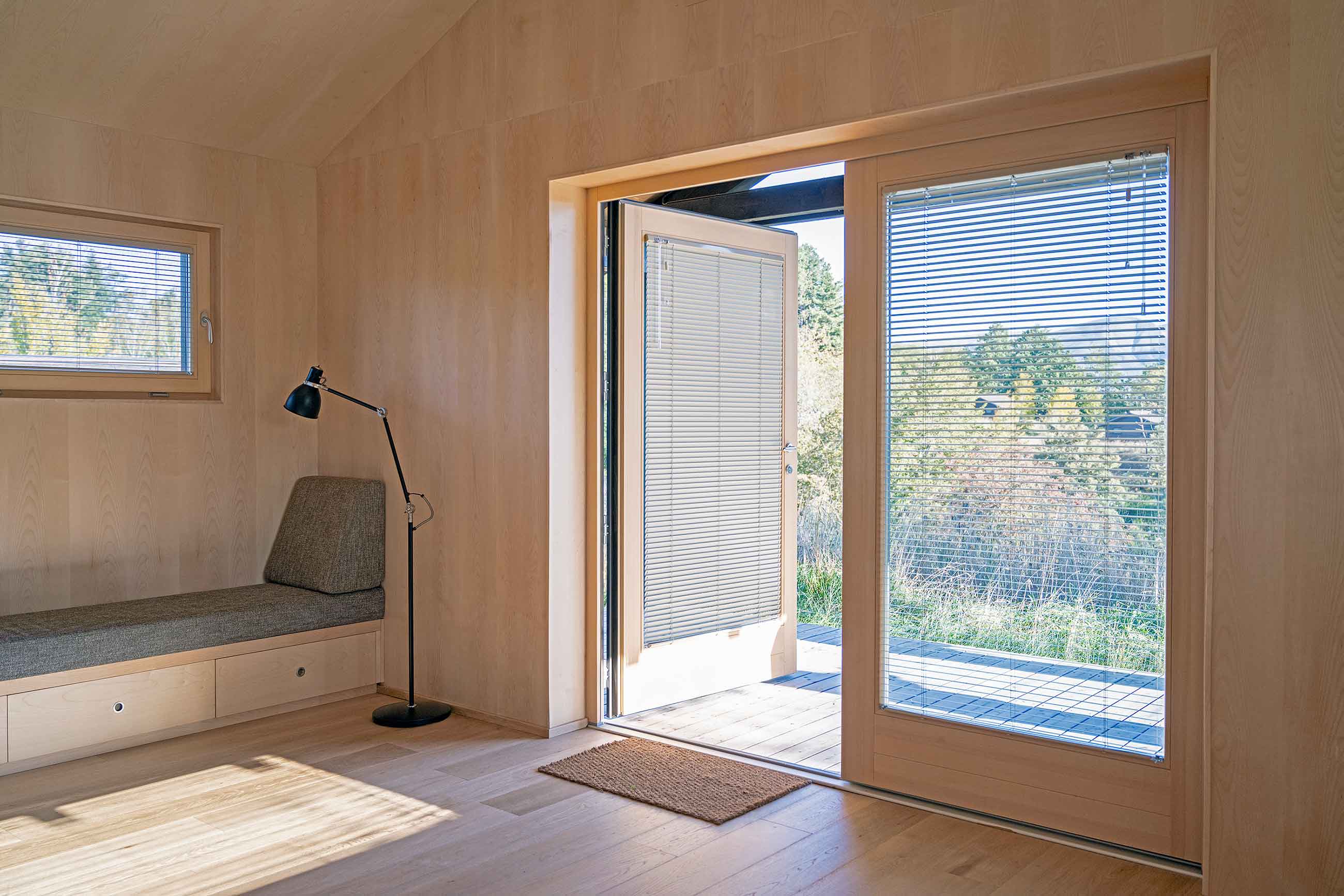 Double Twin Lodge
four beds
64 square meters inside, 1,000 hectares outside.

4 LARGE SINGLE BEDS (bunk beds)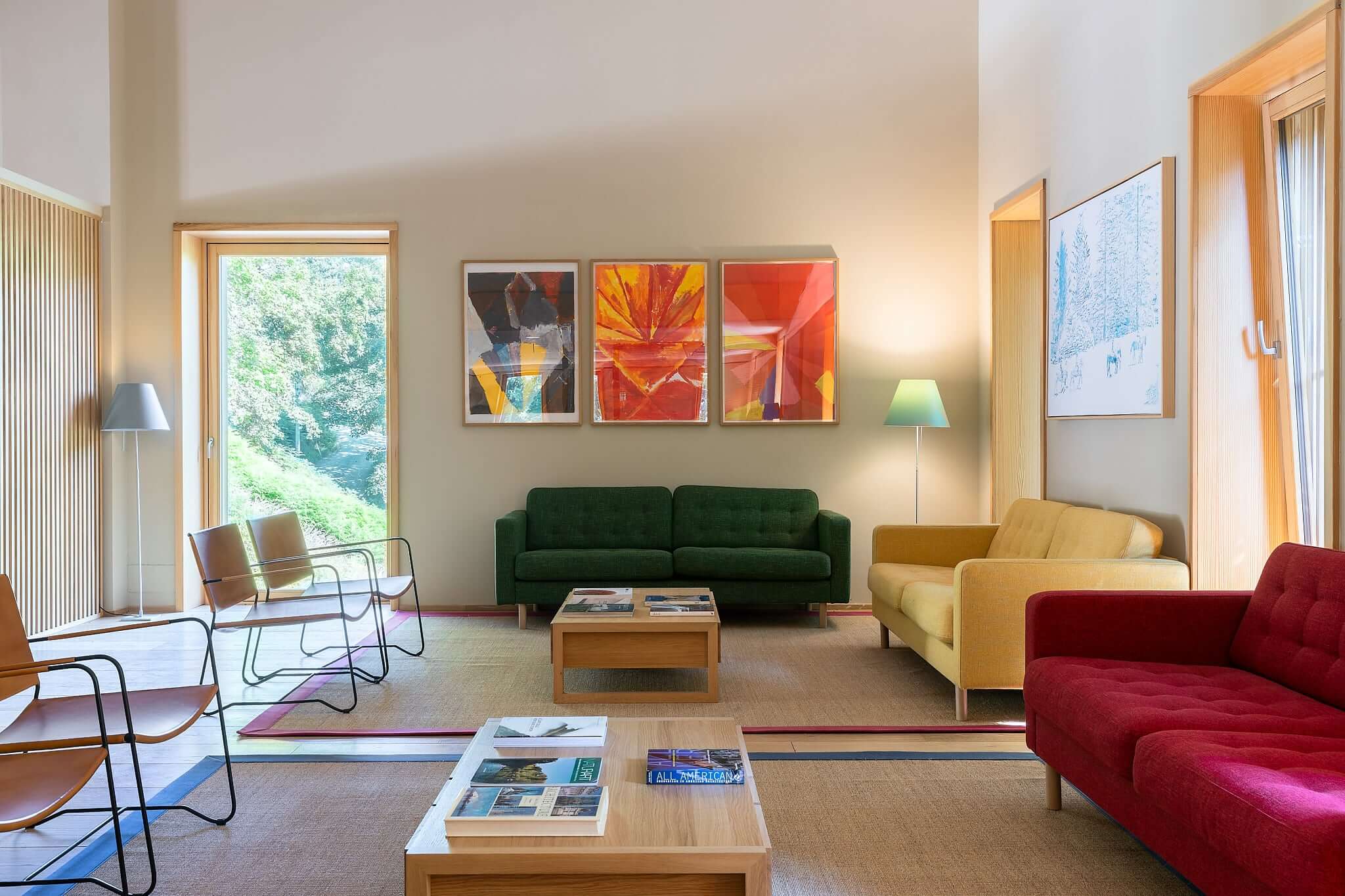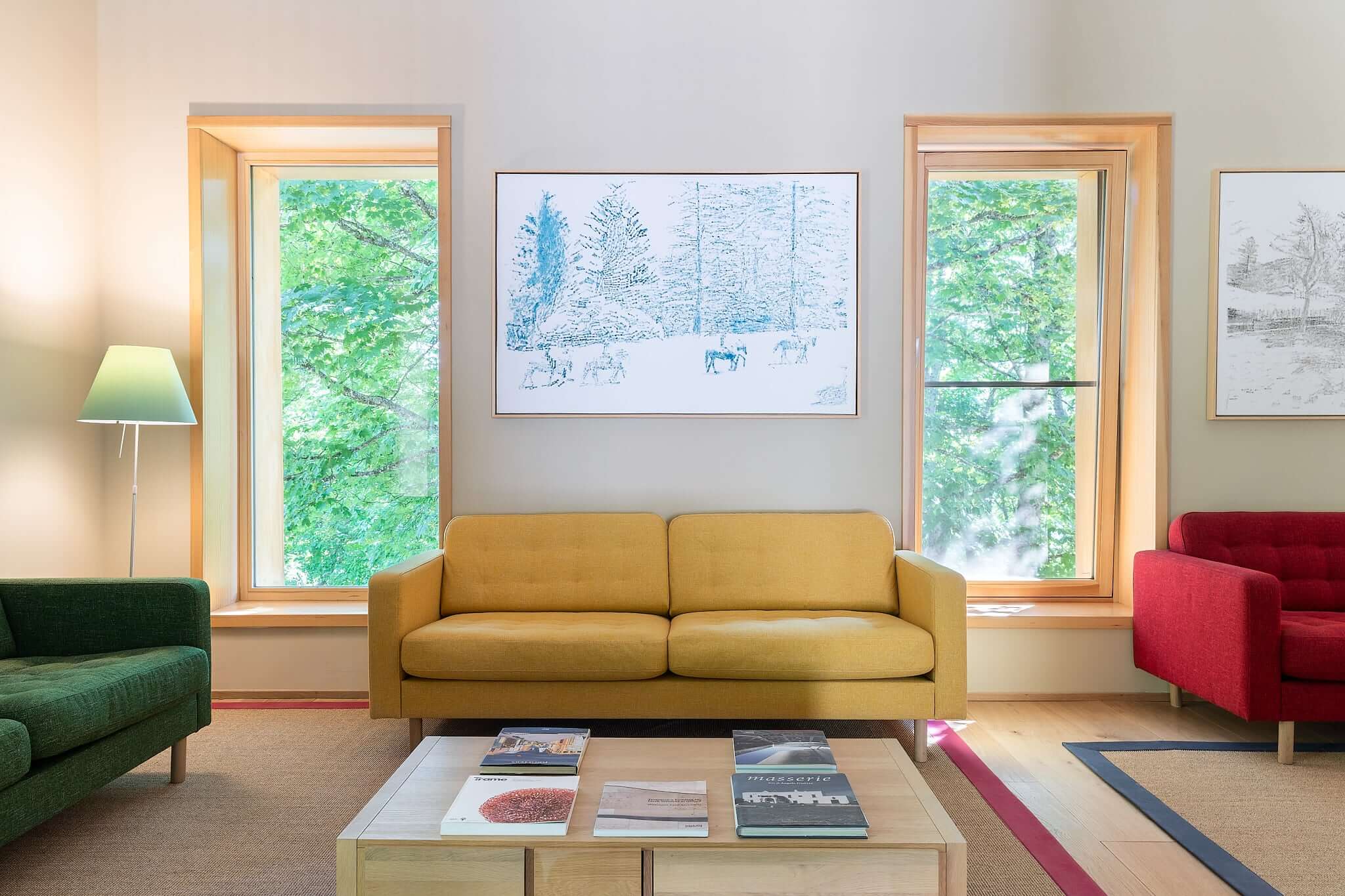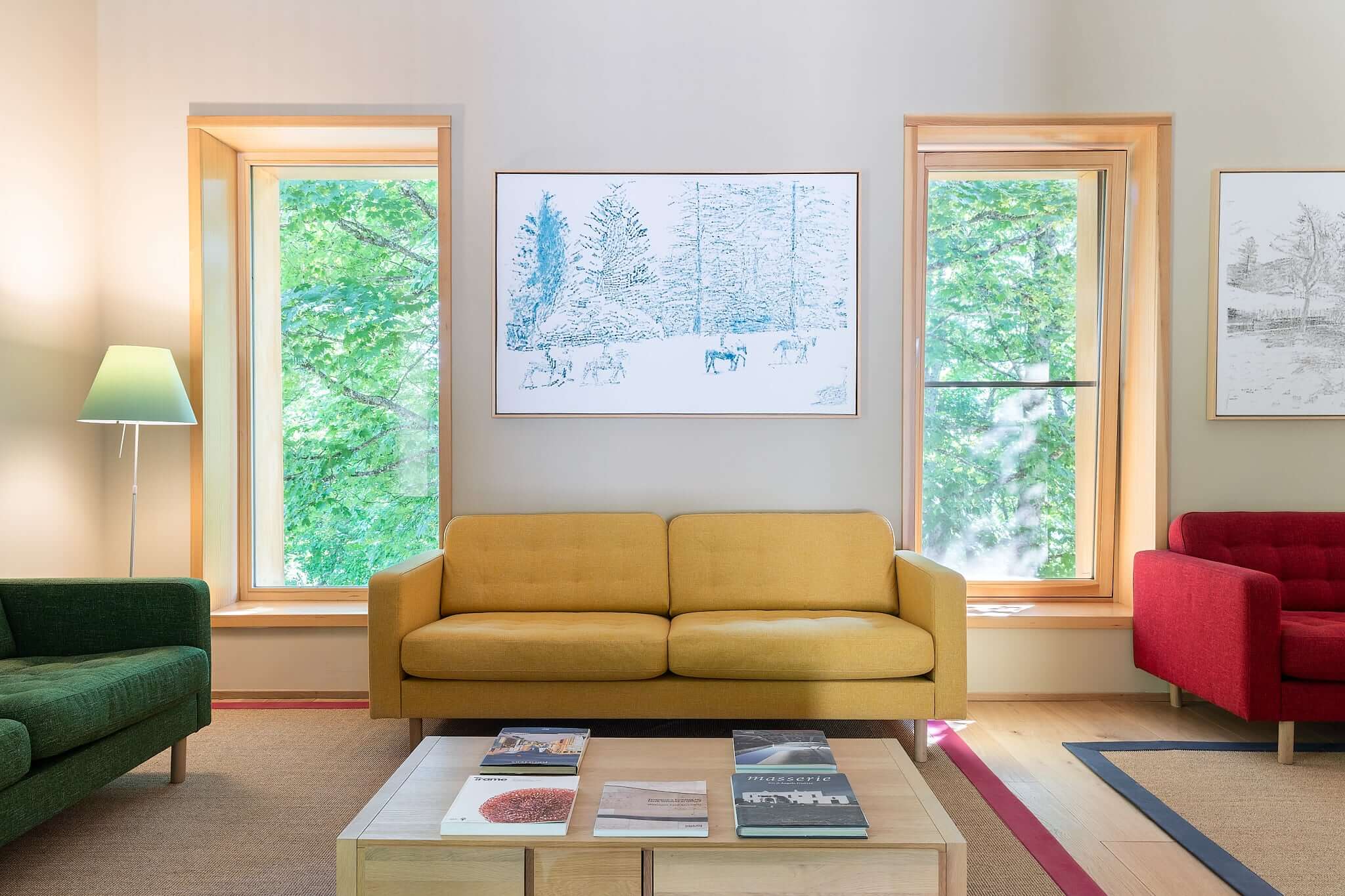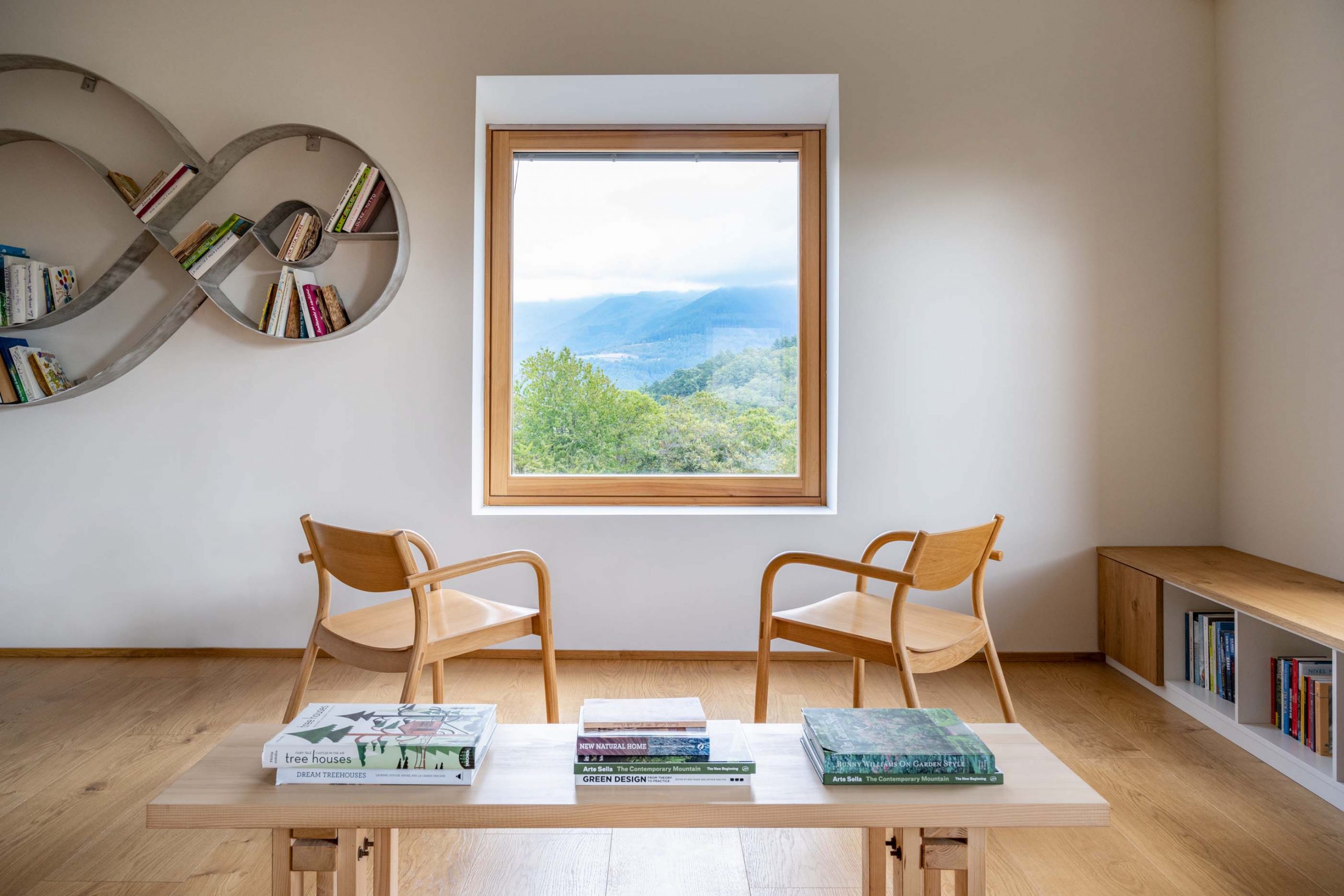 Relax areas
A cosy area where you can stop and chat with other guests, flick through magazines and books next to the roaring fireplace and take a seat on our comfortable sofas after a glorious day spent outdoors.
There are also multipurpose spaces dedicated to meetings.